Meet Gwen Fells & The Team

We are ready to help you reach your goal and achieve your highest potential!

---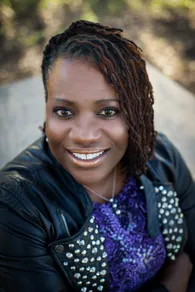 Gwendolyn (Gwen) Fells is the President/CEO of Ansia, Inc. Ms. Fells holds a Bachelor of Science degree from Franklin University and a Master of Science in Administration degree from Central Michigan University.
Gwen believes that wealth is being fulfilled in health (mentally and physically), financially, and in relationships. As a coach, whether you are an entrepreneur, C-Suite executive, or new and emerging leader that wants more growth and fulfillment, she serves as your confidential thought and accountability partner.
She is enthusiastic about helping individuals to navigate achieving their goals while sustaining a sense of well-being and balance in their personal and professional lives. Her coaching style is holistic.
Coaching gives her the honor to go on each person's journey to reach their goals. She sees each client as a multi-faceted being who can achieve multiple goals to reach their highest performance personally and professionally.
My areas of expertise are:
Business Development Strategies

Career Planning


Change Management

Diversity, Equity, Inclusion, & Belonging

Effective Communication

Executive Presence


Facilitation and Staff Training and Development

Leadership Development

Life Transitions

Peak Performance Strategies

Public Speaking

Real Estate Development

Relationship Management

Resiliency and Stress Management


Social and Emotional Intelligence

Strategic Planning
When not working, she loves to listen to music, go to the theatre, and is an avid movie and theatre buff. She was fortunate to have been a volunteer coach for the Sundance film festival. She enjoys working out and issues dealing with maintaining optimal health and wellness.

Professionally, she is an entrepreneur and has over 20 years of experience in a variety of industries. She has been a real estate investor and developer for over 20 years, all while working, coaching, or consulting with organizations in the following industries: technology, education, entertainment, oil and gas, retail, government (including military), insurance, financial, construction, and social services (mental health).
---
My Credentials
Gwendolyn holds a Bachelor of Science degree from Franklin University and a Master of Science in Administration degree from Central Michigan University.
She has the following certifications and training.
Professional Certified Coach, International Coach Federation

National Board-Certified Health & Wellness Coach

Advanced Certified Personal and Executive Coach, College of Executive Coaching

Hogan Assessment Certification


Duke Integrative Medicine, Integrative Health & Wellness Coach Training

University of South Florida Muma College of Business, Diversity, Equity, and Inclusion in the Workplace Training

Social and Emotional Intelligence Coach, Institute of Social & Emotional Institute
My Values & Beliefs
Be Authentic.
Coaching asks that a person bring their authentic self, be willing to be asked evocative questions, be willing to challenge one's beliefs, assumptions, biases and leverage their strengths to overcome obstacles that may be keeping them from reaching their goals, practice self-regulation of emotions, be courageous and build resilience.
Clarify Expectations, Connect, & Seek Understanding for Agreement.
To be successful, coaching asks that there is a basic understanding of what is desired from the coaching engagement.
Open up to others, respect, and value others' perspectives.
Since coaching is a partnership, ask yourself whether collaboration, other viewpoints, and new perspectives are valued.
---
MEET THE TEAM
Anne Santilli
Anne Santilli, President of Santilli Coaching and Consulting has over 30 years of professional experience which includes:
Leadership and life coaching

Social services management and consultation

Business development, program development

Strategic planning

Counseling and case management

Polarity therapy & coaching

Massage therapy

Trauma-informed care and training
Anne provides accountability, professionalism, and a collaborative style within her interactions and services.
Through coaching, Anne provides a supportive environment for clients to identify their potential as well as the barriers that can impede success. Clients take the lead in their growth process and have within them what they need to succeed.
Anne has specific experience working with the LGBT and other minority communities.
Anne brings her experience working with youth and adult trauma to help people work to calm their nervous system, so they are proactive, rather than reactive, as they make choices in their lives.
Anne's coaching style is direct, kind, and supportive. She provides pragmatic ideas for clients to practice the skills they identify that they need to learn or improve on so that they can succeed.
Certifications
Bachelor of Science, Psychology (Ohio University)

Master of Business Administration (University of Phoenix)
Qualifications
Certified Coach (International Coach Federation)

Licensed Social Worker (Ohio Counselor and Social Work Board)

Licensed Massage Therapist (Ohio Medical Board)

Certified Polarity Therapist (Unifying Solutions)
---
Kristen Fells, Registered Nurse, Health & Wellness Coach, has over 10 years of professional experience which includes:
Leadership and life coaching

Healthcare and social services management

Strategic planning

Staff Training and Development
Kristen is a former athlete and brings her belief in being dedicated to developing herself and others. She provides a holistic approach in everything that she does to ensure an environment of psychological safety. She always strives to give 150% to what she does. Especially, in her work and serving her clients.
Kristen brings her athletic and healthcare experience to help people find their unique capabilities for peak performance and wellness. She believes that each individual should have the opportunity to advocate for themselves and be appropriately heard and understood to discover what works optimally for them.
Kristen's coaching style is holistic, empowering, and supportive. She creates an atmosphere of collaboration and authenticity for success.

Education
Bachelor of Science, Nursing (Ohio University)
Qualifications
Licensed Register Nurse (State of Ohio Board of Nursing)

National Board Certified Health & Wellness Coach, 2023